WHERE WE ARE
SOUTH - EAST ASIA
MYANMAR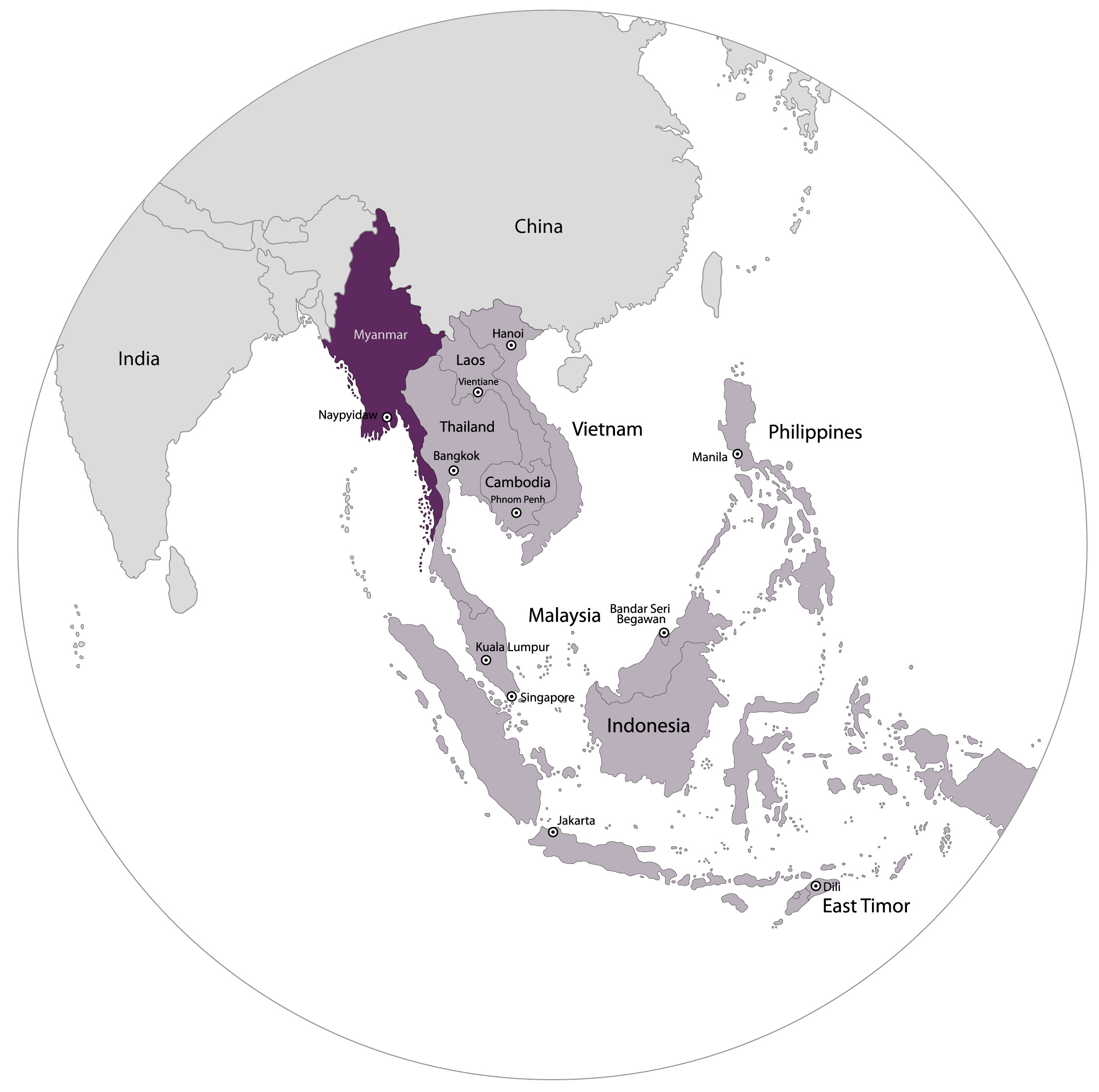 WHO WE ARE
"Synergy is better than my way or your way. It's our way".
Synergia – Consulting & Training is an independent consulting company, based in Yangon. Our mission is to contribute to sustainable socio-economic development in Myanmar and in Southeast Asia, promoting inclusive local and regional growth.
Our name represents our vision to build synergies for sustainable development, both horizontally – across target sectors and vertically – among all the actors involved.
Synergia provides expertise for the design and implementation of development projects through our top level associates and consultants, as well as excellent local partners that enable better understanding of the local context, in order to better meet the needs of the final beneficiaries. We, at Synergia make a continuous effort towards the reduction of social and economic disparities in a complex environment of fast growing emerging economies.
Our approach is built around partnerships, embedded in the local context and aligned with the sectoral development objectives. We ensure the involvement of the local actors throughout the Project Cycle, while strengthening local capacity, ensuring sustainability.In view of this, our partnerships enable the transfer of know-how and offer technical assistance in our target sectors, as well as trainings in the design, monitoring and evaluation of projects and programmes.
Recognizing that target sectors are interlinked, Synergia supports a truly holistic multi-sectoral approach to development, addressing the root causes of poverty, and therefore ensuring socially and environmentally sustainable growth.
Synergia provides practical and innovative solutions to achieve the sectoral development objectives. Through its strong technical expertise, service provision and solidnetworks built, Synergia is the perfect development partner for donors from public and private sectors and implementing partners,in the joint pursuit of poverty reduction.